In the panoramic dining room, you will be enjoying local and international recipes prepared with care, with lots of fresh salads and delicious desserts. All this while appreciating the amazing view over the valley, the little villages scattered here and there and the majestic mountains in the background.
Moreover, our guests are welcome to eat à la carte.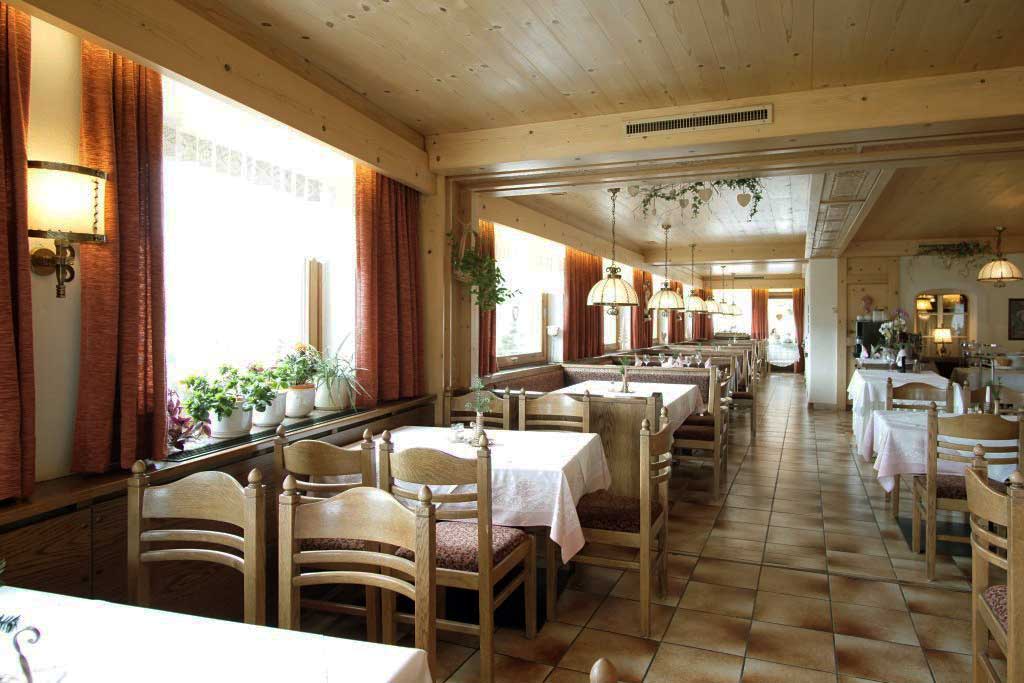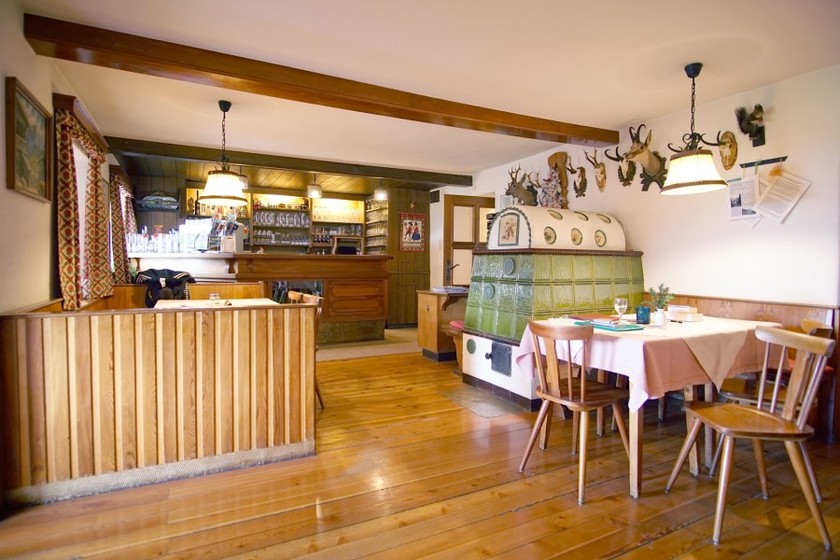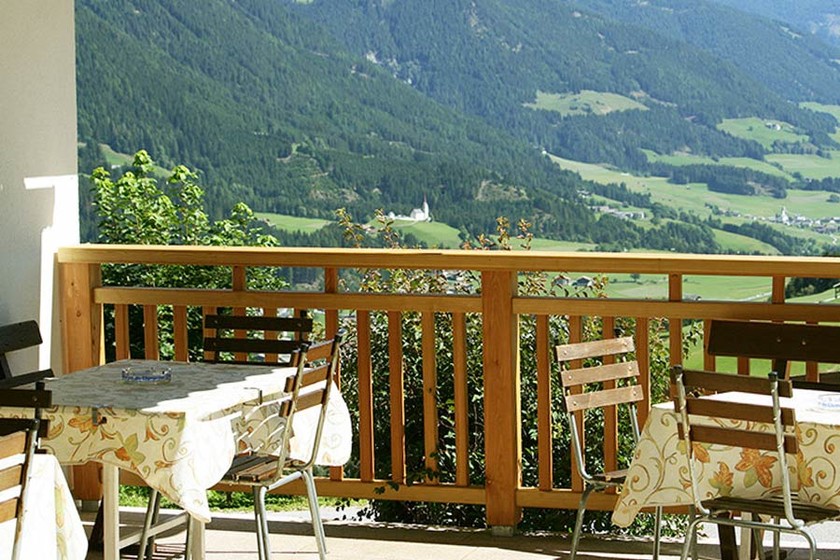 The lounge bar is the heart of the house. Pilgrims have always stopped here to rest and refresh. It's so easy to forget about the time when drinking a glass of wine by a cosy, warm majolica stove.
You won't be able to resist our home-made cakes and pies, amongst which the apple strudel, the Sacher Torte and many others. Our ice-cream specialties are the ideal response to the whim to indulge at every age.
Holiday means … to relax on the terrace letting the day fade while making new plans for the next day.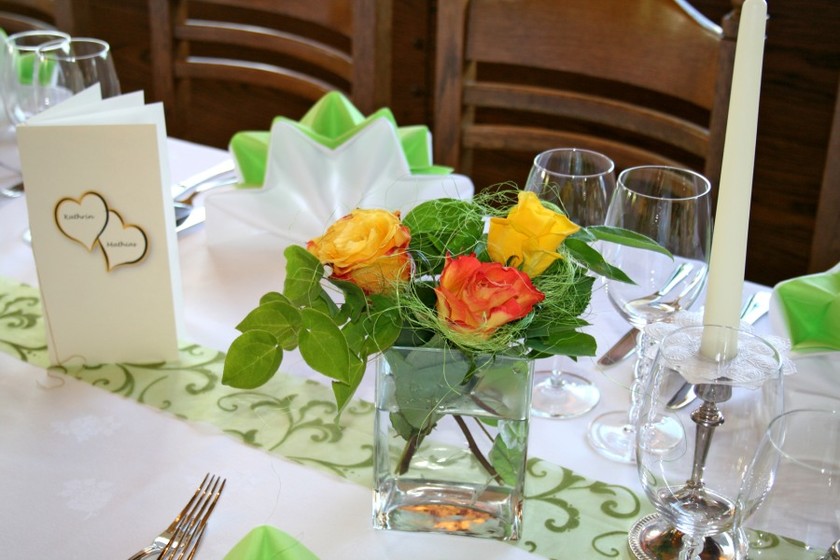 We will be glad to help you make your celebration unforgettable.
We offer you an ideal setting to celebrate several events, such as weddings, Christening, First Communion, Confirmation, Christmas. Your guests will also be able to stay overnight, directly at our hotel or in the surroundings.
We'll be glad to provide our best advice and support for the event organization and management.