Absolute harmony with Nature! Let yourself be charmed by snowy mountains …
The endless sequence of white slopes, the silence, the presence of Nature makes us feel privileged, when we find ourselves alone on the top of the mountain and get carried away by the infinite skyline. Ski tours promise absolute harmony with Nature. Enjoy the silence and take in the deep feeling of relaxation and serenity.
After going up, enjoy the downhill run to the full.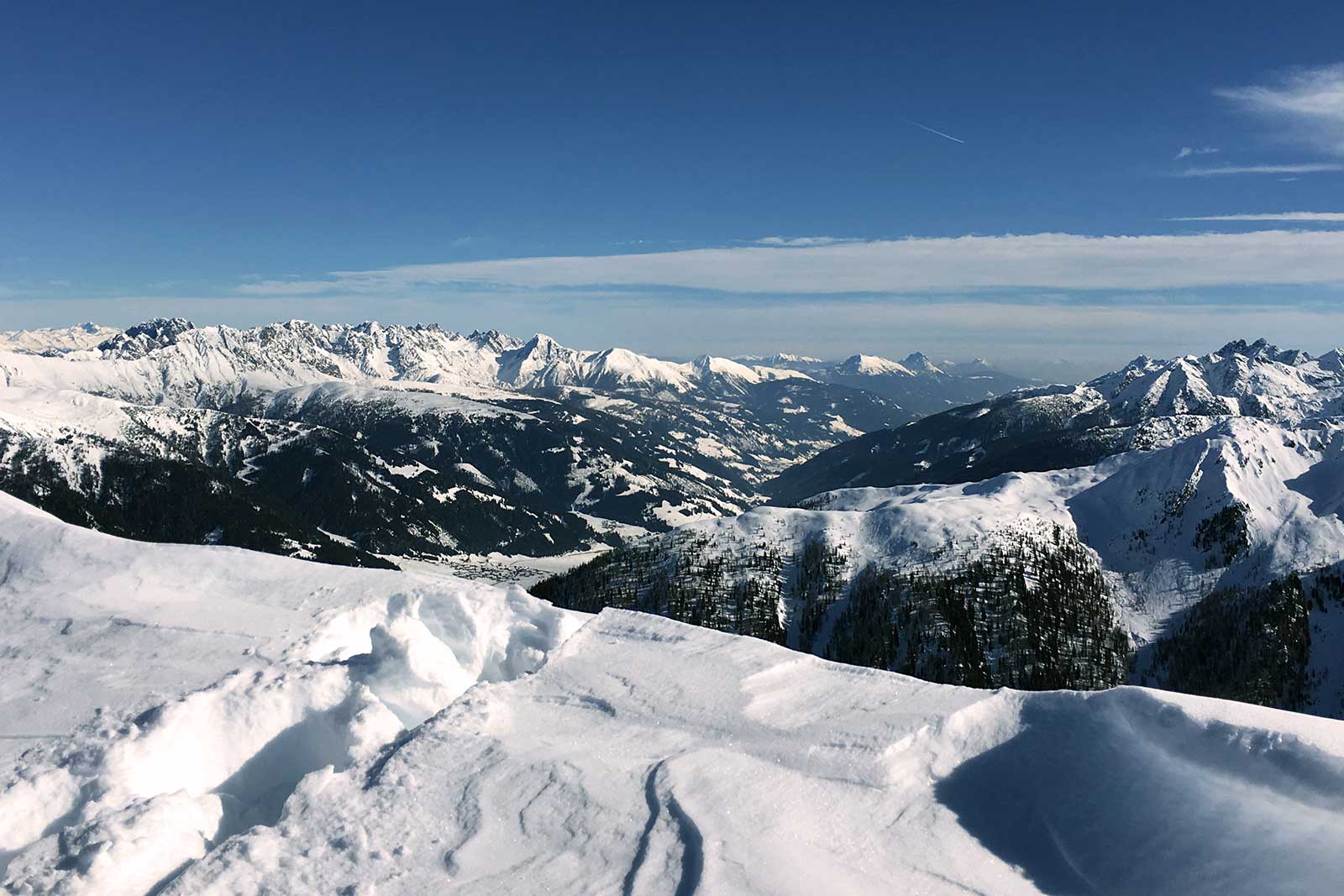 Hollbrucker Spitz, Große Kinigat, Öfenspitze, Kreuzspitze, Marchkinkele, to mention but a few.
Depending on how fit you are, you can choose the most appropriate tour or even trace your own. Choose the beauty of the landscape and let the skis mark the run.
Osttirol abseits der Pisten genießen
Skibergsteigen - die Königsdisziplin des Wintersports - erleben Sie die Schönheit der Bergwelt abseits der Pisten.
The hotel stands at 1,360 m a.s.l., there is only a little more to go and you'll find yourself in the magnificence of a high-mountain landscape.
A great choice of ski tours, around the hotel and in its surroundings
Snowfall guarantee, normally up to mid-April
Large and comfortable rooms, all with balcony, shower, WC, satellite TV, hair dryer